The advice line of the city of Wismar
Of
admin
| 22. June 2010 | Category:
Digital Library
,
Local History
,
Legal History
|
1 Comment »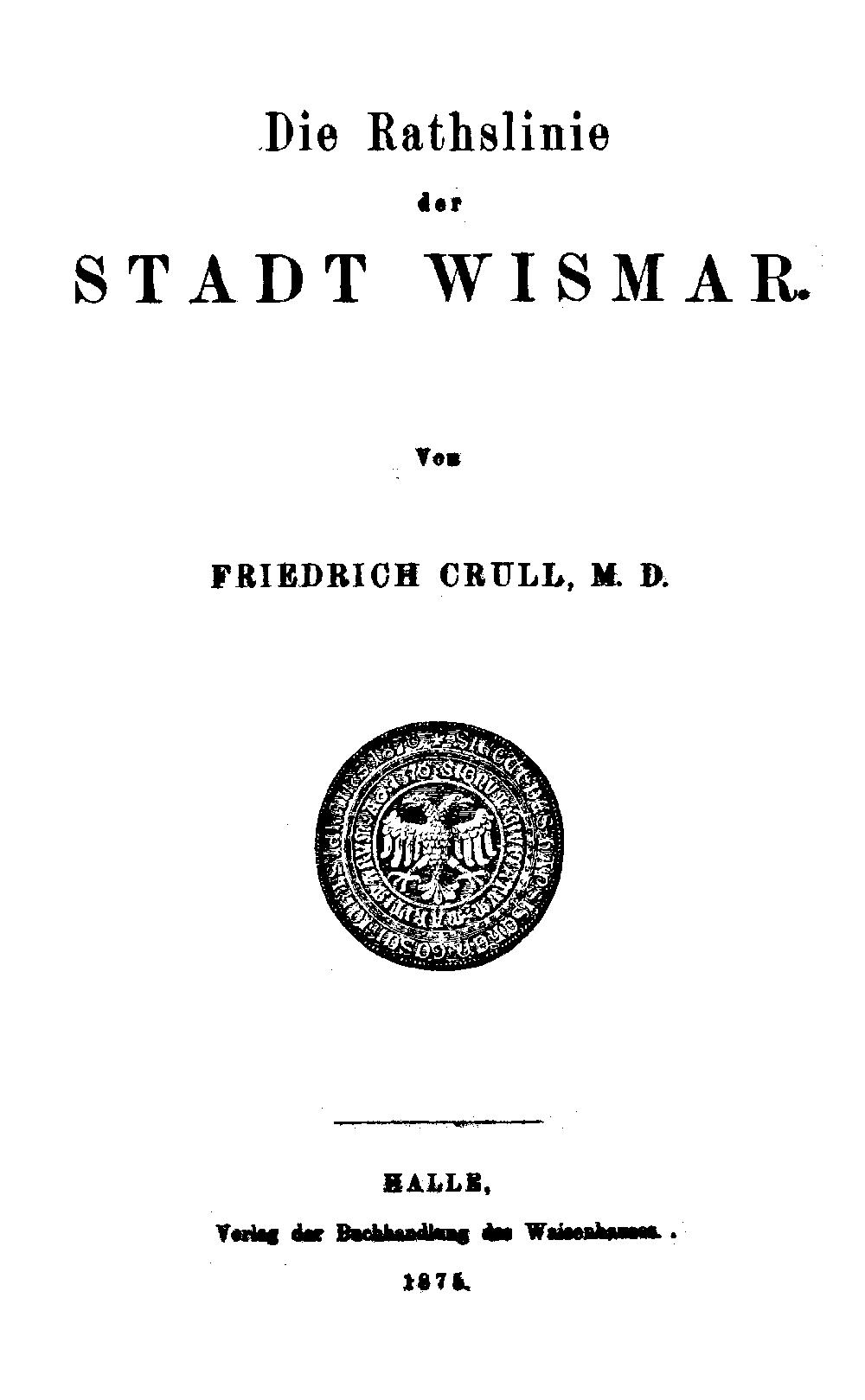 The annual occupation of the council chair of the year 1344 to 1510. We know what went off councilors, which remained and which were re-elected. The material comes from the ranks of the urban witnesses certificates, the low- and uptown books, the privileges book, Combing the registers etc.
Anyone who has been elected to the Council, time of his life was considered as a council man, even if he was not elected to participate in the shops again. In 1538 consisted of the Council Chair 21 People, 1629 There were 18 People, 1742 war er mit 13 and 1829 with 12 Personen besetzt. Man begnügte sich bis 1368 mit vier Bürgermeistern.
Sie leiteten die Regierung der Stadt in Gemeinschaft. In 1330 werden die ersten Ziegelherren genannt und seit ca. 1353 Steinherren und Münzherren. Bestellt wurden 1553 Treasurer, Richtherren (prefecti) Weinherren, Bauherren (ediles) Stallherren, Landzollherren. Erwähnt wird ebenfalls der vollständige Kirchenvorstand zu St. Mary…
Those:
Crull, Frederick: The advice line of the city of Wismar, Hall 1875 (Online version of the BSB Munich – Digitisation on Demand)